Bel Pre Child
DEVELOPMENT CENTER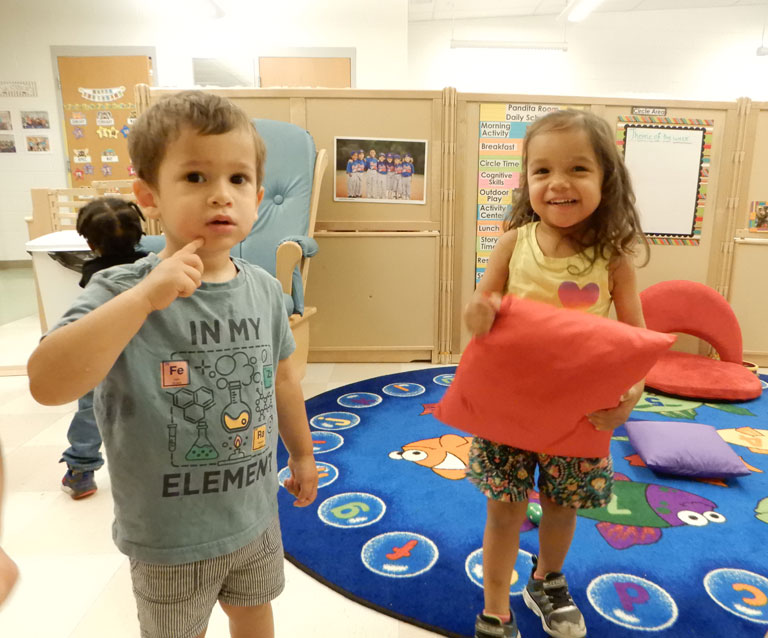 Our preschool program is for children ages 2 - 5 years
Summer Adventure Club

DIRECTOR:
Ms. Taishia Gardner
15 years with RDCA

Monday - Friday
7:00 am - 6:00 pm
The RDCA Bel Pre CDC is a beautiful center which opened in August 2015. We were selected by Montgomery County as the provider for the dedicated child care space housed within the Bel Pre Elementary School. We are licensed by the Maryland State Department of Education (MSDE) – Office of Child Care (OCC) – Region V (Montgomery County). Child Care License #250882. We are a Level 4 program in Maryland EXCELS and are an accredited program with Maryland State Department of Education (MSDE).
We chose RDCA because of the staff - they are incredibly caring and engaged and have made our daughter feel like she is part of a family. As parents, we have always been impressed by the amazing dedication of the RDCA team and the incredible experience they have delivered to us and our daughter. They are friendly, smart, dedicated, communicate frequently and in detail, and really care about our daughter. After care has been a place where our daughter has grown as a person, created lifelong friendships, and improved her academics. We highly recommend RDCA if you are looking for a safe and excellent place for your child to grow and excel!
- Chris H. (Bradley parent)
We chose RDCA because it provided an affordable daycare option combined with experienced teachers and staff, robust developmental programs, and beautiful facilities.
- Paul K. (former parent)
Without a doubt, the staff are the treasure of RDCA. The teachers and assistants know their students and work tirelessly to give them the best care and educational foundation possible. Children come out of the preschool programs happy, healthy, and well-adjusted to life, not just being in a classroom environment. The school age program has so much-crossover with the local elementary school and provides much needed, and well received, activities. We came for the location; we stay because of the staff.
- Lucia S. (Woodlin parent)