WE CAN'T WAIT TO MEET YOU! WE OFFER A PERSONALIZED ENROLLMENT PROCESS THAT STARTS WITH A FACE-TO-FACE MEETING AT THE LOCATION OF INTEREST TO YOU.
Children are enrolled on a first-come, first-served basis from the community. Centers maintain waiting lists and families are contacted in the order in which inquiries were received. Montgomery County Employees will have first priority in our Bel Pre, Sargent Shriver, and Woodlin centers as these centers are housed in county-owned facilities.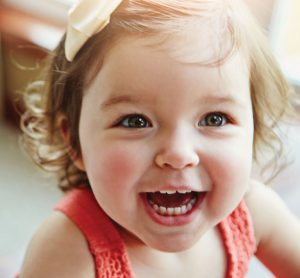 RDCA prioritizes serving families requesting full time child care. Part time, partial week, and drop-in enrollments may be accepted at individual centers on a space available basis.
RDCA also accepts vouchers for child care tuition from the Child Care Subsidy Program (formerly POC) and the Montgomery County Working Parents Assistance Program (WPA), Military (FEEA) and other subsidy programs.
Our programs operate on a year round basis. We open on many of the Montgomery County Public Schools (MCPS) closure days and provide full day care.
WE ARE CLOSED ON THE FOLLOWING HOLIDAYS:
Martin Luther King Jr.'s Birthday
Presidents' Day
Memorial Day
Juneteenth
Fourth of July
Labor Day
Thanksgiving Day
Friday after Thanksgiving
Christmas Day
New Year's Day
On Christmas Eve, we close at 3:00 p.m. In addition, we close for two or three staff in-service days (one day prior to the start of the summer program and one or two days before school starts in the fall). We may possibly close an additional day around Christmas.
We chose RDCA because of the staff - they are incredibly caring and engaged and have made our daughter feel like she is part of a family. As parents, we have always been impressed by the amazing dedication of the RDCA team and the incredible experience they have delivered to us and our daughter. They are friendly, smart, dedicated, communicate frequently and in detail, and really care about our daughter. After care has been a place where our daughter has grown as a person, created lifelong friendships, and improved her academics. We highly recommend RDCA if you are looking for a safe and excellent place for your child to grow and excel!
- Chris H. (Bradley parent)
We chose RDCA because it provided an affordable daycare option combined with experienced teachers and staff, robust developmental programs, and beautiful facilities.
- Paul K. (former parent)
Without a doubt, the staff are the treasure of RDCA. The teachers and assistants know their students and work tirelessly to give them the best care and educational foundation possible. Children come out of the preschool programs happy, healthy, and well-adjusted to life, not just being in a classroom environment. The school age program has so much-crossover with the local elementary school and provides much needed, and well received, activities. We came for the location; we stay because of the staff.
- Lucia S. (Woodlin parent)